Shiga Kogen is the closest ski resort in the world to Jigokudani Snow Monkey Park.
This page introduces how to get to Jigokudani Snow Monkey Park from Shiga Kogen.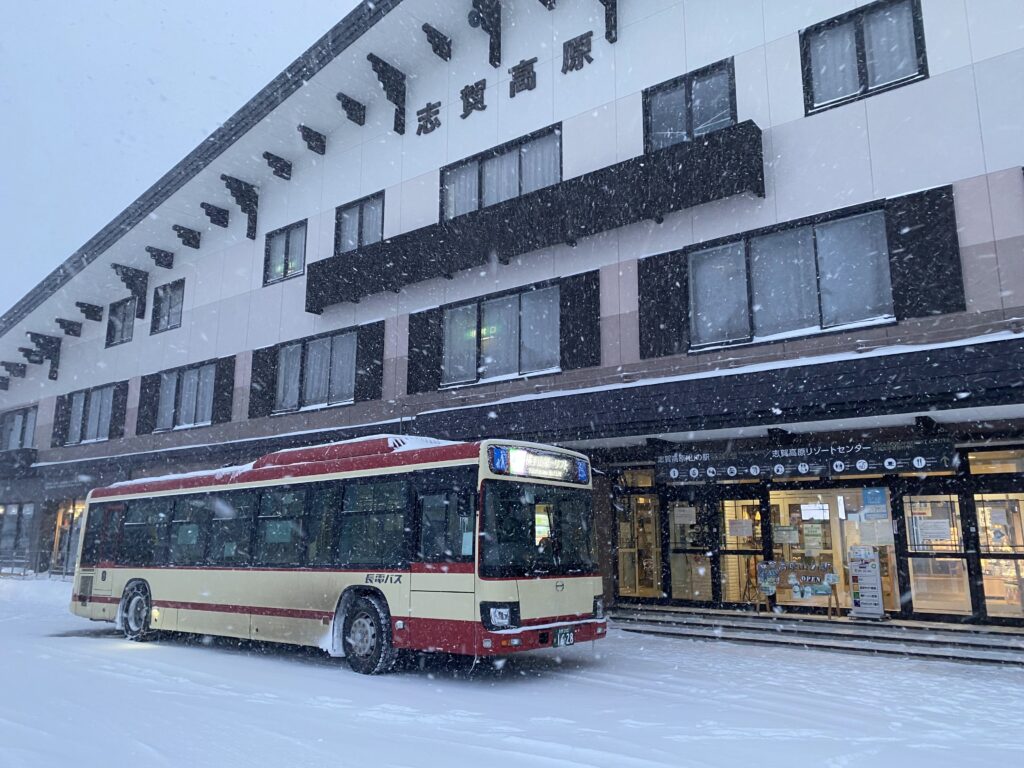 〈Regular Bus Service〉
The most simple and easy way is using this local bus service on regular route.
You can get on the bus from any bus stop in Shiga Kogen to go to the park.
It takes 22mins to about 50mins depends on which bus stop you get on.
You can check the bus time table here below;
《Shiga Kogen Snow Monkey Bus Ticket》
If you are coming to Shiga Kogen after January 10th, you can get a SPECIAL RETURN TICKET for 1,000 JPY!
Please, click here for more details.
〈Local Taxi Service〉
Local Taxi is also available for door to door service.
Phone number : +81 269 22 2108
If you are not confident to speak Japanese to call them, it would be better to ask someone to do it for you.
Once you get off the bus at "Snow Monkey Park Bus Stop", you walk on the path in the forest about 25mins/1.6km which often get wet and icy.
We highly recommend you to wear appropriate footwear for your safety.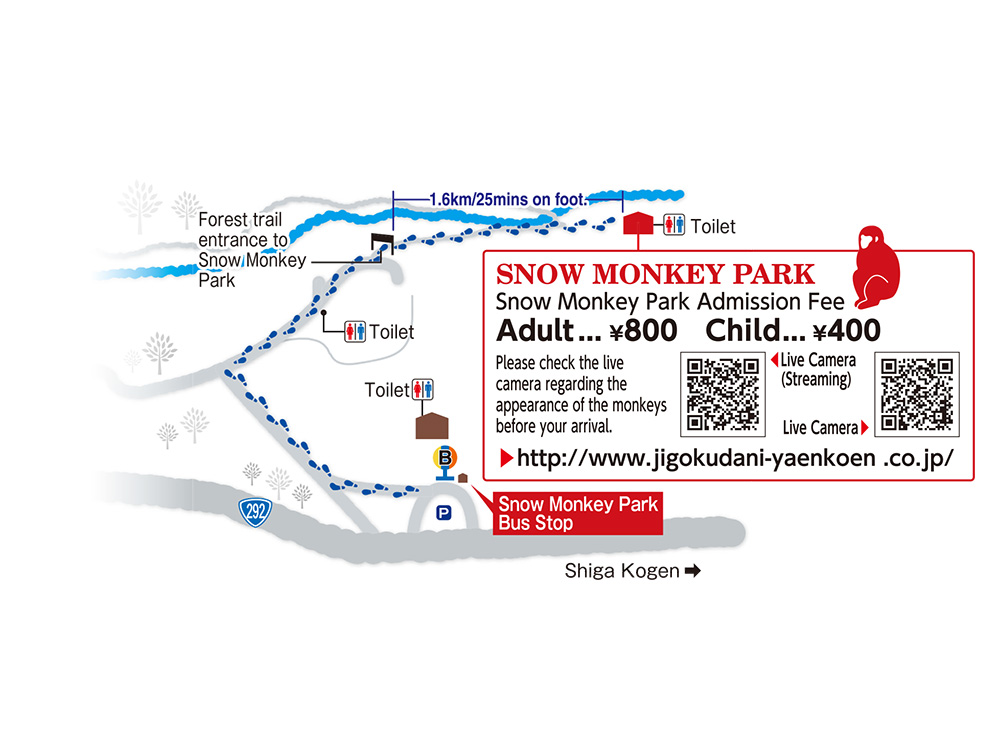 Official brochure in English (pdf.)
For any questions or concern, please feel free to contact