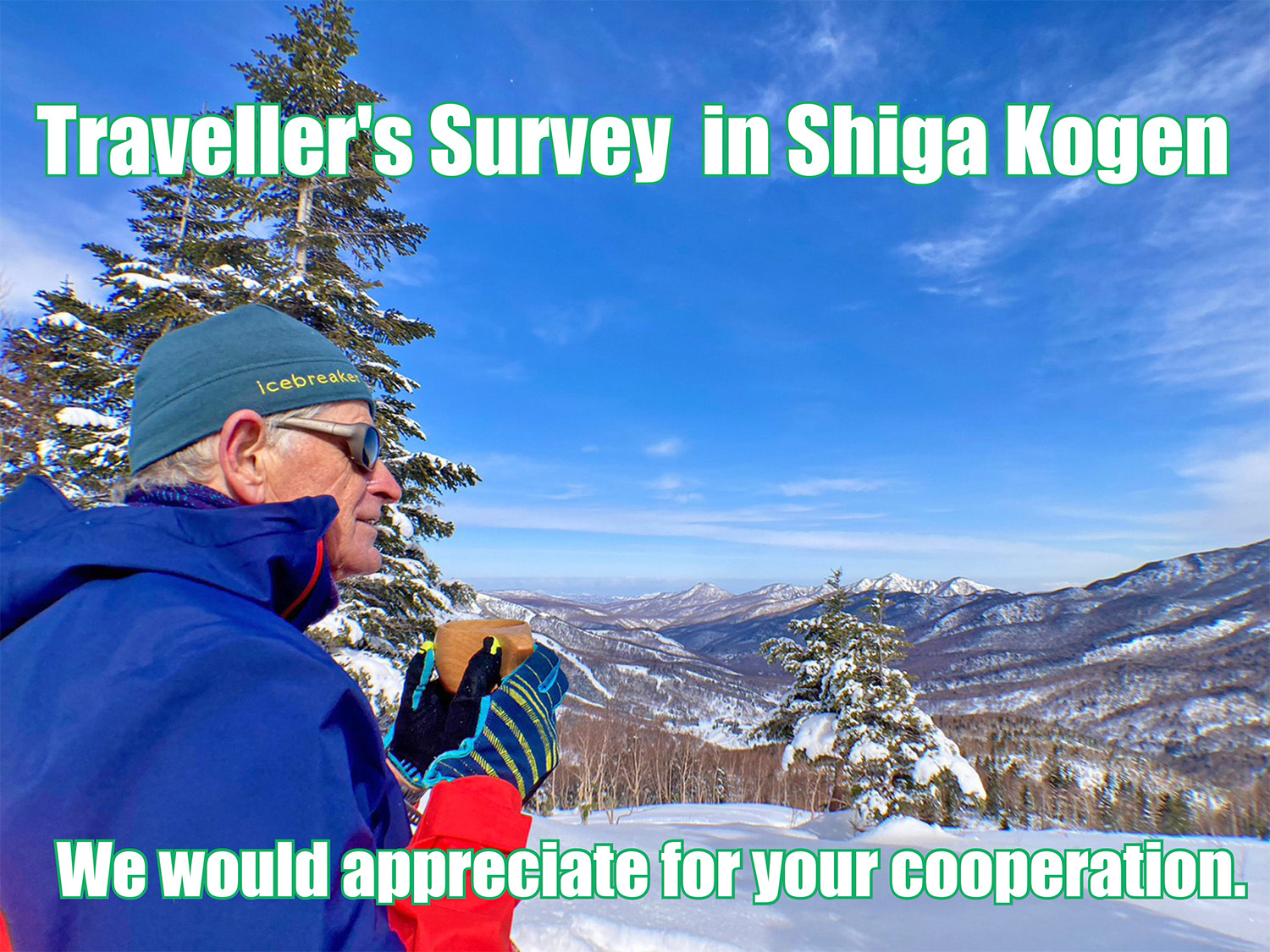 Thank you for visiting the Shiga Kogen!
To more people enjoying Shiga Kogen in the future, we would like to hear your opinions.
This questionnaire is mainly for guests from overseas.
We have more guests coming from overseas than ever before and while we are delighted about this, we also feel that we need to make the resort even more enjoyable for many more guests.
To this end, we would like to take your opinions into account.
Unlike our guests who are used to ski resorts in Japan, some of you may have never even seen snow before, or rather have experienced ski resorts all over the world.
In additinon to filling in the questionnaire below, we will also make maximum use of your valuable opinions, such as your impressions and dissatisfactions with Shiga Kogen and ideas for how we can do more.
We would appreciate for your cooperation.
Your valuable answers will be used only for our statistical purpose.
Traveller's Survey in ShigaKogen