Early June to Late October
Trekking
Shiga Kogen is a large beautiful area full of nature that has been deemed a UNESCO Eco Park, and you can trek right though it! Choose a course that suits you from casual walking to brutal mountain climbing courses, and discover what we think is one of the most beautiful areas in the world!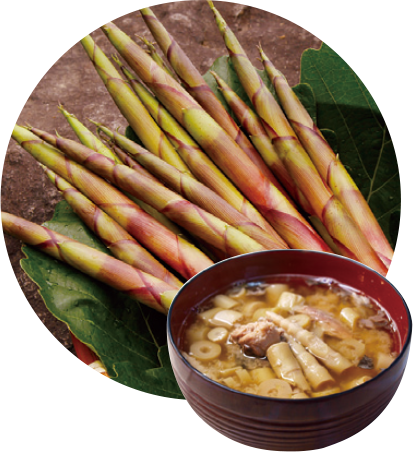 Early June to Early July
Bamboo Shoot Fair
Try out some incredibly delish local dishes made from bamboo shoots and Nemagaridake that are harvested in the early summer around Shiga Kogen! Takenoko Soup is a local dish that is found only in the Kitashin area and it uses these vegetables and canned mackerel.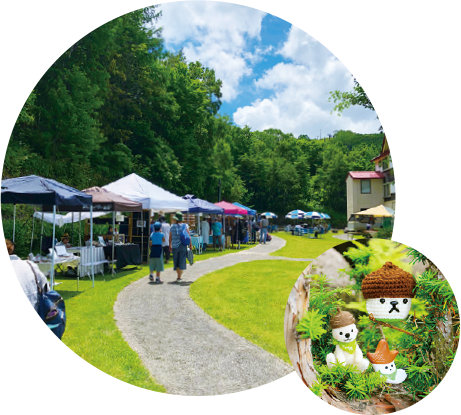 June 29 to 30
Green Craft Fair in Shiga Kogen
A craft fair held in the garden of the Shiga Kogen History Memorial Museum surrounded by fresh greenery. Many workshops and booths of various genres such as woodwork and dyeing and weaving can be found here! Food and drinks also available!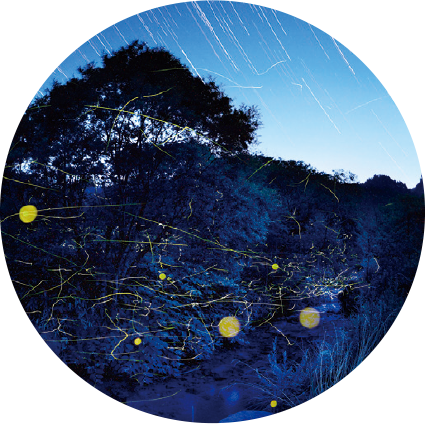 Early July to Late August
Firefly Viewing
Discover one of the most intriguing sights, the Genji Fireflies of Ishinoyu Hot Springs. Found at one of the highest altitudes in Japan, this area is designated as a national natural monument.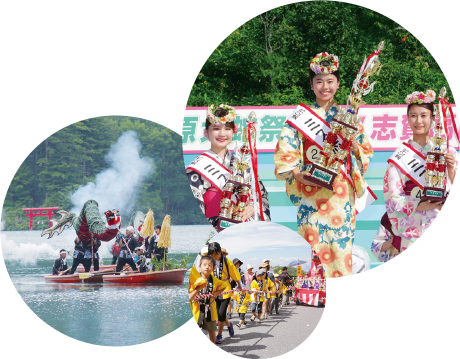 Late August
Shiga Kogen Orochi Festival and Miss Shiga Kogen Contest
A three-day event that follows the legend of Onuma Pond, where a giant snake chooses a bride for himself. Miss Shiga Kogen is chosen during this time as a representative of the snake's bride! Fireworks end the three day event and it's an amazing sight to see!

Scheduled for September
Shiga Kogen Sky Festival
An event where you can experience Japan's finest night sky. You can enjoy various attractions such as shooting by a professional photographer against the background of the night sky, starry sky observation, various workshops, as well as local food and drinks!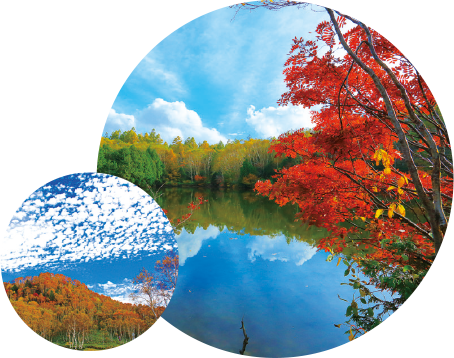 Late September to Mid October
Autumn Leaves of Shiga Kogen
The beautiful autumn leaves of Shiga Kogen are very popular with vacationers and photographers. The best time to see is the contrast between conifers and hardwoods is from late September to mid-October. Sometimes you can even enjoy the first snow and autumn colors at the same time!
Shiga Kogen Nice! Photo Contest
We are asking for original pictures of your favourite scenery, meals, pictures of yourself taken in Shiga Kogen! We are offering luxury prizes such as travel vouchers worth 100,000 yen, season passes for Shiga Kogen, accommodation tickets! There are also special gifts of original T-shirts and so on picked by lottery.