Trekking Map
Please click the number of the course you would like to see!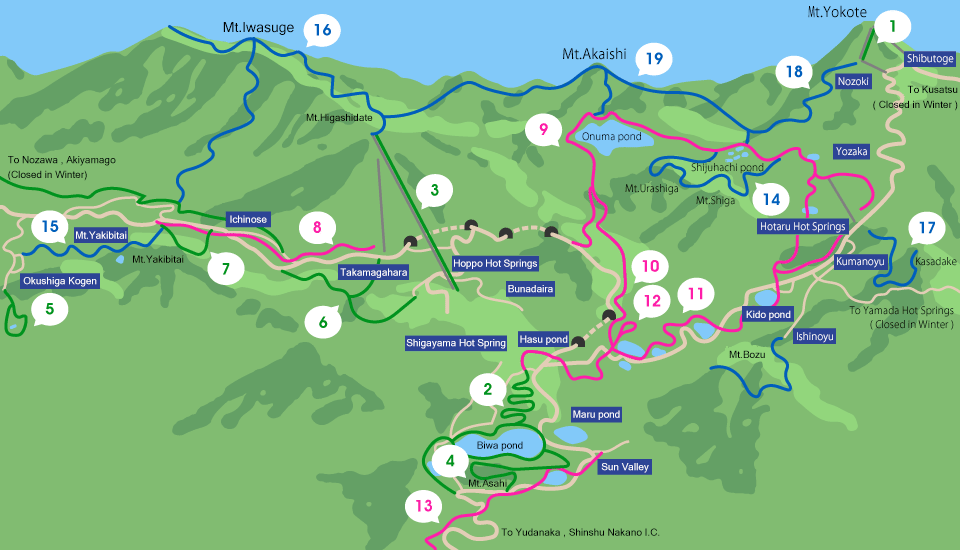 Promenade
(Beginner/Family Course)
A course that takes you to see the promenade to see all the sights.
Exploration Trail
(Intermediate Course)
A course that takes you to see and enjoy the Nature of Shiga Kogen.
Mountain Climbing Trail
(Advanced Course)
Over 2000m, this course is recommended for experienced.
Forest Therapy Certification Course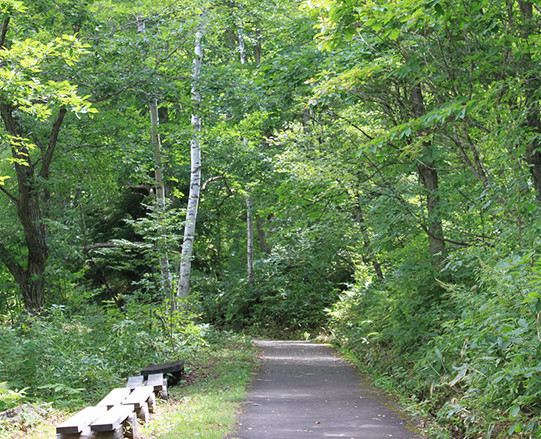 Forest Therapy Road
Be bathed in a forest of trees and allow them to heal your mind and spirit, giving you a whole new lease on life.
There has been research into "Forest Therapy", established by industry experts, government officials, and academics alike, with the aim of finding the true benefits of reconnecting with nature in such a way. The "Forest Therapy Committee" has certified the "Forest Therapy Road" as having an impactful healing effect on the mind and body.
Shiga Kogen has 5 special courses that have been certified and sees a large amount of people visit during the Green Season.
You can take on these courses while also hiking and mountaineering according to your ability.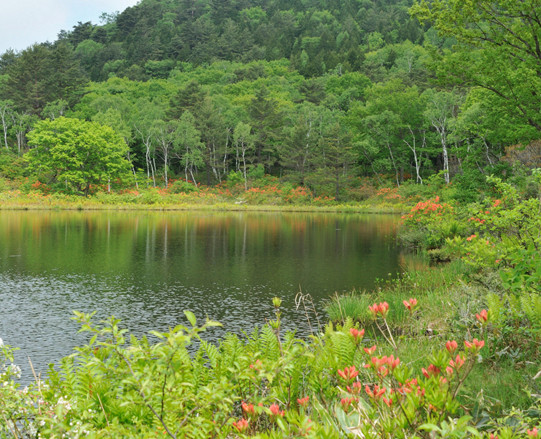 UNESCO Eco Park Certification
UNESCO has certified 9 locations in Japan as being Eco Parks since 2012. Shiga Kogen is one of these.(Mt.Hakusan, "Mt. Odaigahara, Mt Omine and Osugidani", "Yakushima and Kuchinoerabu Jima", Aya, Minami-Alps, Tadami, Minakami, "Sobo, Katamuki, and Okue")
MAB (Man and Biosphere) is a certification where conservation, development and logistic support exists in harmony. In the 1960s, Shiga saw the quick expansion of ski areas, this was kept to certain areas, allowing for the rest of the area to have no human influence, meaning that many of the forests are free from harm. You can enjoy an abundance of nature, mixed in with beautiful lakes and wonderful vistas in this mountain wonderland!