The Best Japanese Ski Resort for Ski Lovers – Shiga Kogen
Japan Powder snow, the highest ski slopes in Japan, and lots of them – ski lovers need to check out Japan's Shiga Kogen Ski Resort.
Shiga Kogen Ski Resort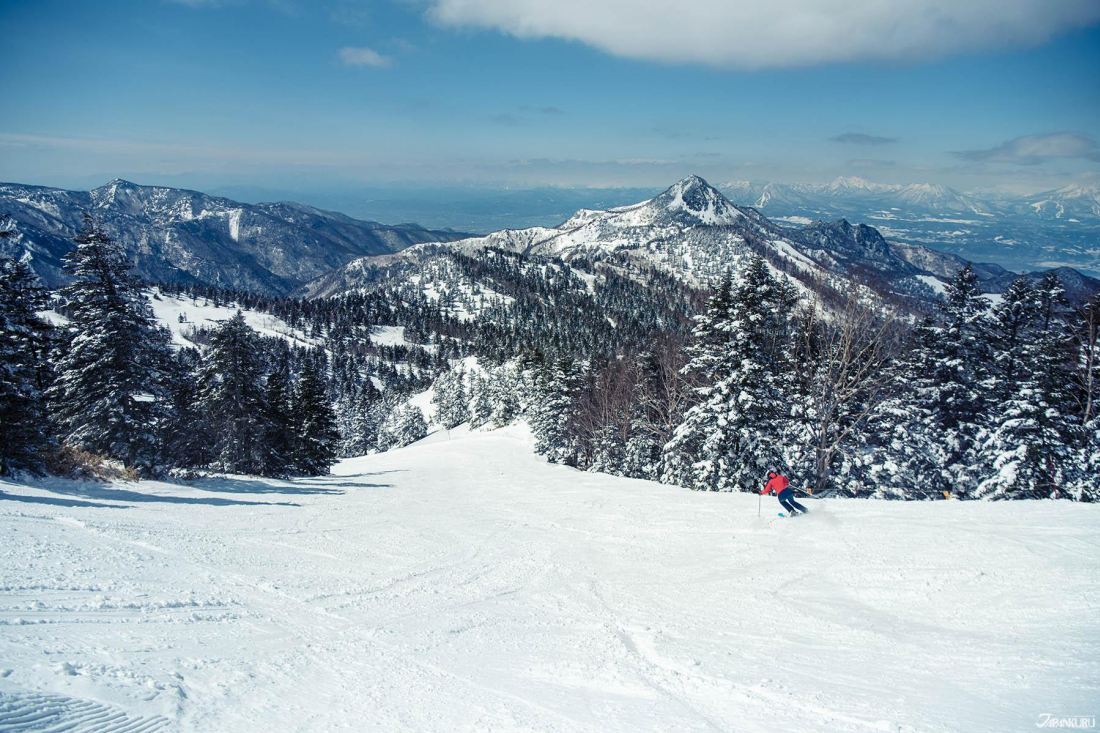 If you love to ski, you probably know about Japan Powder: some of the lightest and driest snow around, and a joy to ski. But if you're thinking of planning your next ski trip in Hokkaido or Hakuba, then you're missing out on what locals know is the best ski resort in Japan – Shiga Kogen, AKA the Shiga Highlands. Japan's highest ski slopes, and hands-down the best snow quality in Japan, plus a taste of small-town Japanese culture and a glimpse of 1998 Nagano Olympics history, Shiga Kogen is where you should ski this winter, and next.
Shiga Kogen Ski Resort (志賀高原スキー場)
7148 Hirao, Yamanochi, Shimotakai District, Nagano
Why Shiga Kogen?
If you're a true fan of skiing, you know that not all slopes are the same. Take a good look at what Shiga Kogen has to offer, you'll quickly see why local skiers will tell you it's a cut above the rest.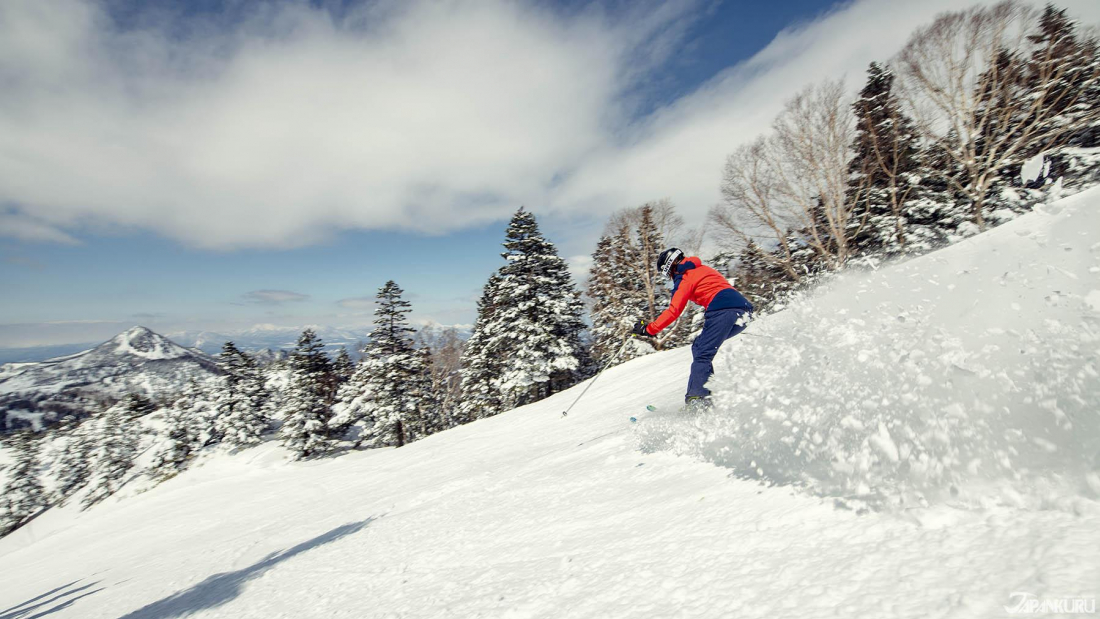 The biggest reason why experienced skiers flock to Shiga Kogen is simple: snow quality. Japan is, in general, known for powder skiing, and the deep powder snow, called "Japan Powder," is extremely dry and light. While you'll certainly find groomed snow around the Shiga Kogen area, fresh snow falls frequently, blanketing the mountains and giving skiers and snowboarders plenty of opportunities to cut through the fresh powder. Since Shiga Kogen has so many different ski runs, and Japanese winter sports fans in general are less interested in powder skiing, hit the slopes early in the morning at Shiga Kogen and you're almost guaranteed first tracks!
And while most ski resorts in Japan have background music playing along the mountains, at Shiga Kogen you don't have to worry about whether you want to listen to Japanese pop hits all day or not. They keep the mountainsides quiet, with no background music, letting you enjoy the satisfying sounds of slicing through the snow.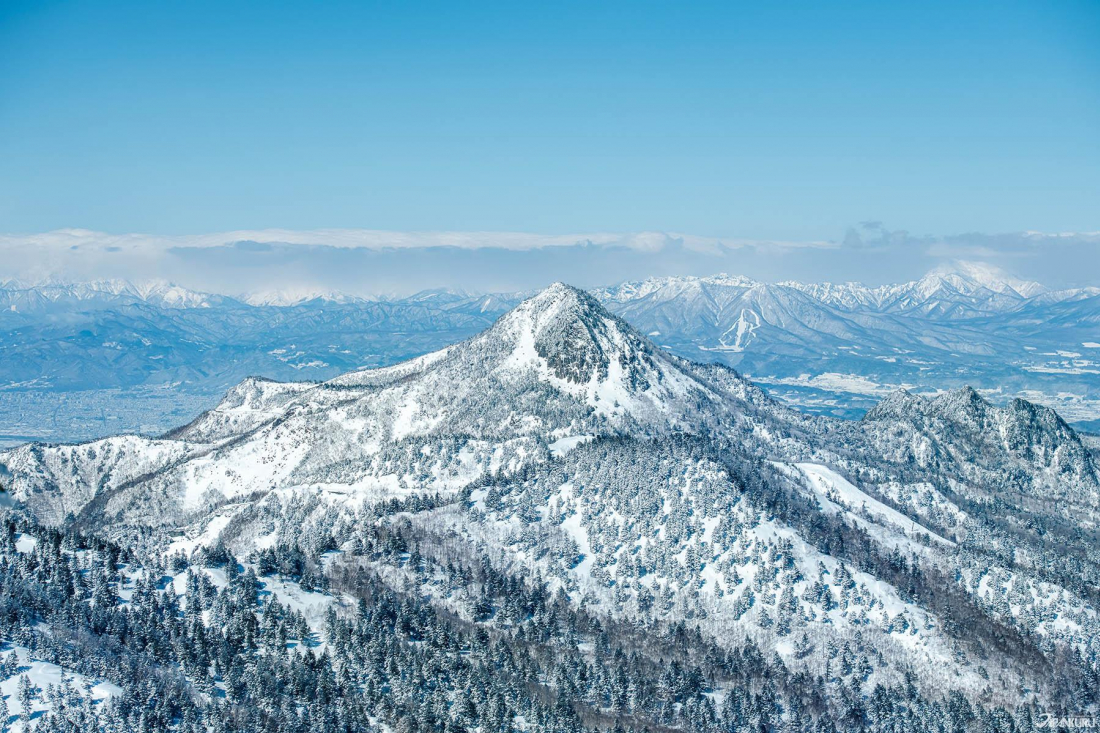 For all that fresh, light snow we can thank the elevation! While it might not be as high as Mount Fuji, the ski slopes in the Shiga Highlands are some of the highest of any ski resort in Japan, which means Shiga Kogen probably has the highest snow quality in Japan. While other popular Japanese destinations like Hokkaido or Hakuba can end up with fairly moist snow, Shiga Kogen is high enough that the dry snow stays nice and dry until the next snowfall. And Shiga Kogen is actually part of a Japanese national park, meaning the scenery is spectacularly preserved. There's no big company working behind the scenes here, just locals who love to enjoy the natural scenery, hoping to share the beauty of Shiga Kogen with the world!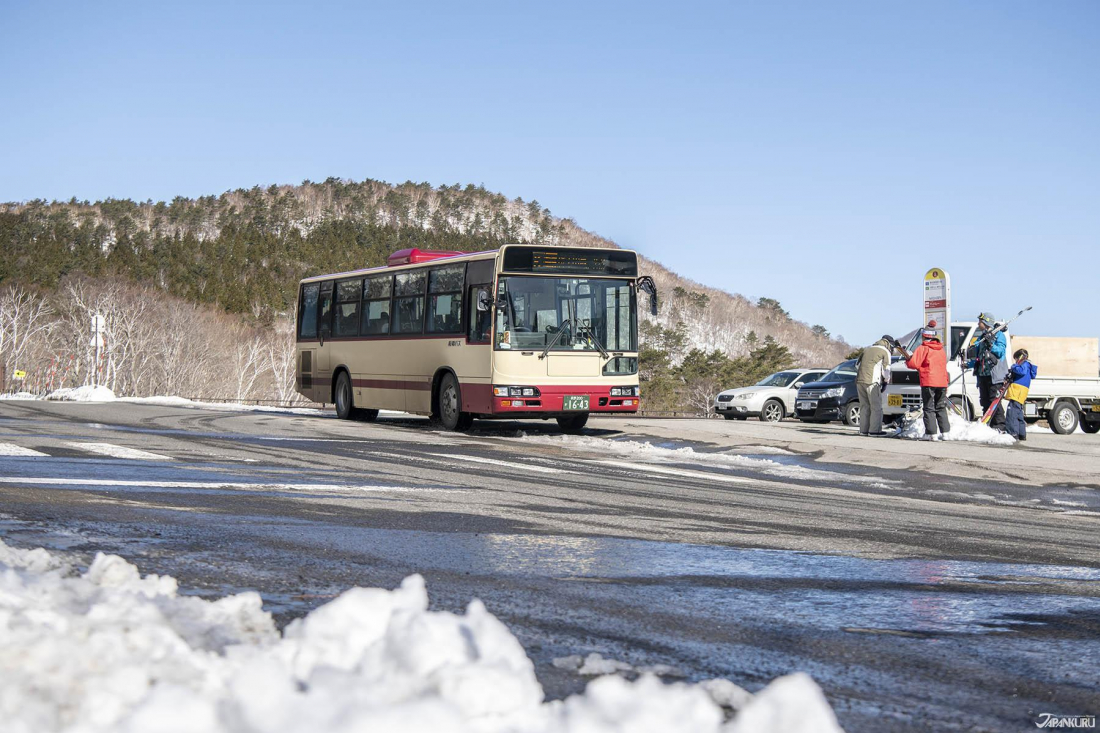 Plus, as we touched on before, Shiga Kogen has a lot of ski runs! The ski resort is made of 18 different areas. So, while Shiga Kogen is especially beloved by dedicated ski fans, novices and old pros alike can find slopes to fit their preferences, powder or groomed. That even includes the ski runs that were actually used for the 1998 Winter Olympics in Nagano! Shiga Kogen is where the 1998 Olympic alpine skiing technical events were held. But if the resort's five different ski areas sound overwhelming, don't worry – not only do they have a convenient free shuttle throughout the area to get you to different ski slopes, and some handy universal ski lift passes, but we've also got some recommendations for you.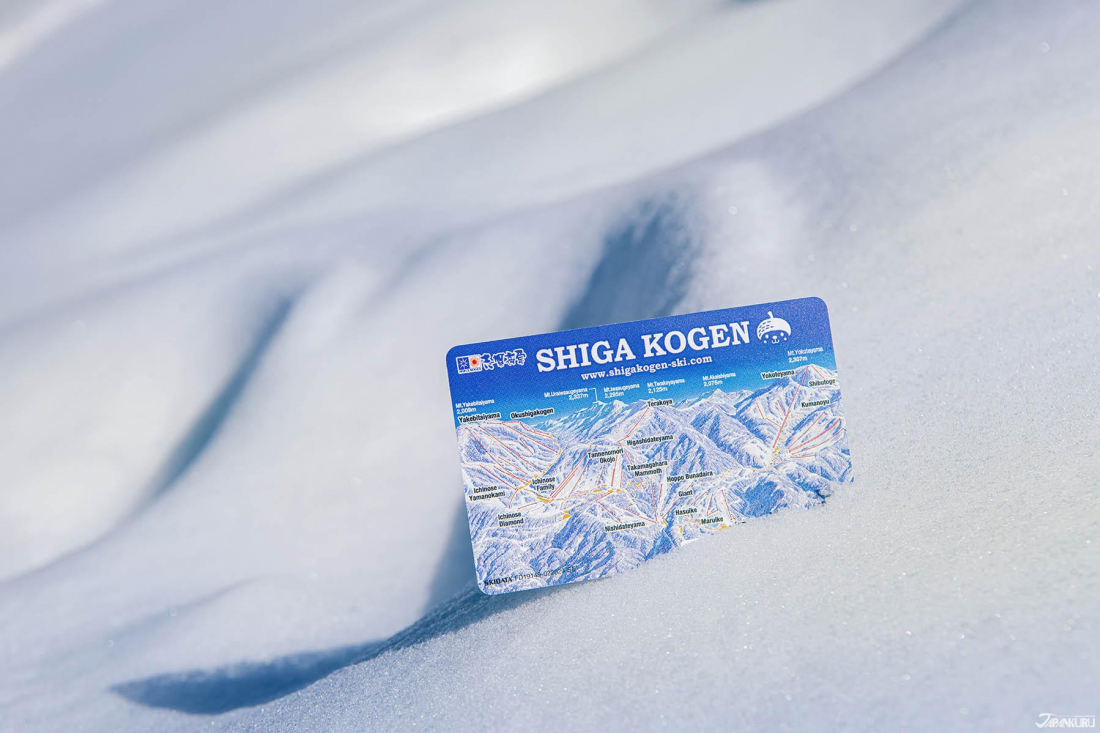 Must-Sees & Must-Skis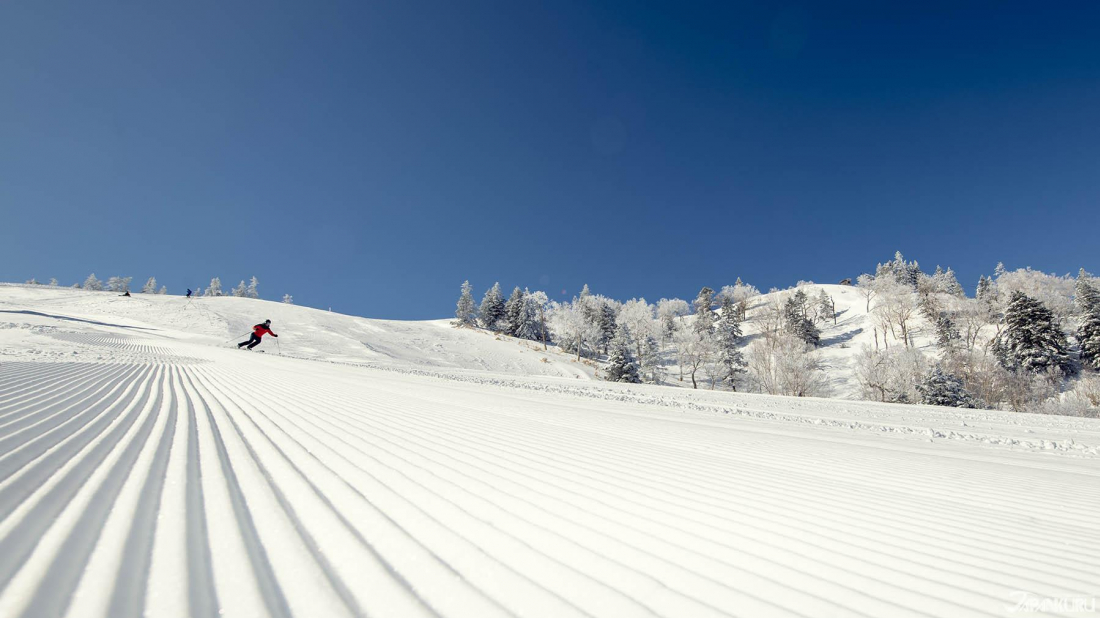 There aren't any bad options when it comes to where to ski in Shiga Kogen, but if you're not sure where to start, you may as well start from the top! Literally – start your day from the peak of Yokoteyama (横手山), a mountain sometimes called Mount Yokote. The Yokoteyama-Shibutoge Ski Resort area tops out at an elevation of 2,307 meters, the highest official ski slope in Japan, giving you a spectacular view as you glide right through the fluffy snowfall.
Less ambitious skiers, or anybody looking for a slightly different way to enjoy the view, might also be interested in the snowshoe hiking course on Yokoteyama.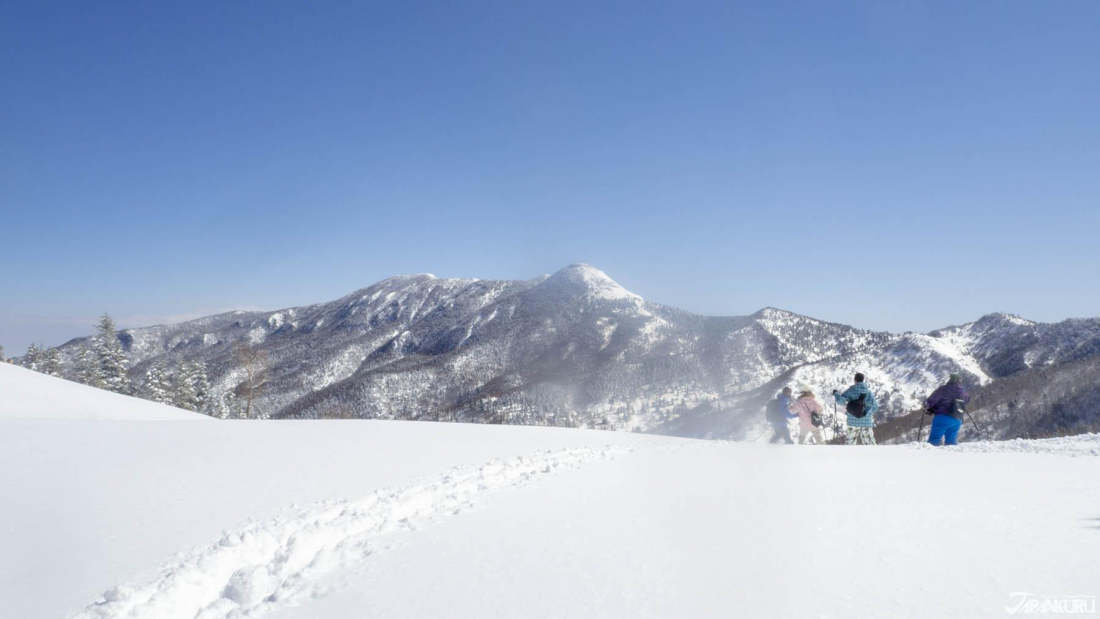 The Terakoya (寺小屋) Ski Resort might not quite have the height of Yokoteyama, but it is one spot where the Olympic skiers hit the slopes in 1998! And at the foot of Mount Terakoya is one of the area's handful of kids areas, where fun-lovers of all ages can go sledding and start snowball fights.
And finally, Yakebitaiyama (焼額山) Ski Resort in the Okushigakogen area not only hosted Nagano Winter Olympic events, it now has a huge variety of trails to choose from.
The Other Charms of Shiga Kogen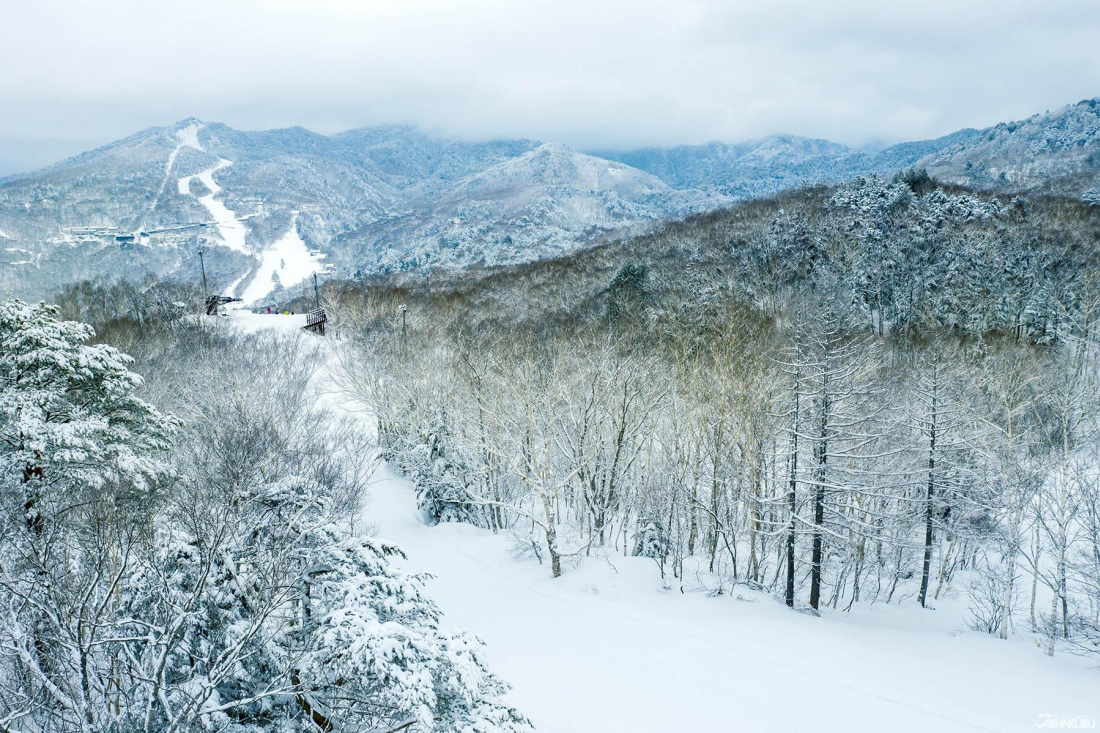 Backcountry skiing (off-piste skiing) at Shiga Kogen has to be done through pre-arranged guided tours, but it's worth making a reservation. While Shiga Kogen has trails of all kinds, the unique chance to go off-piste and explore the potential of backcountry skiing inside of Joshin'etsukogen National Park is a unique treat. Japan's pristine, untouched mountainsides are just calling out to be admired.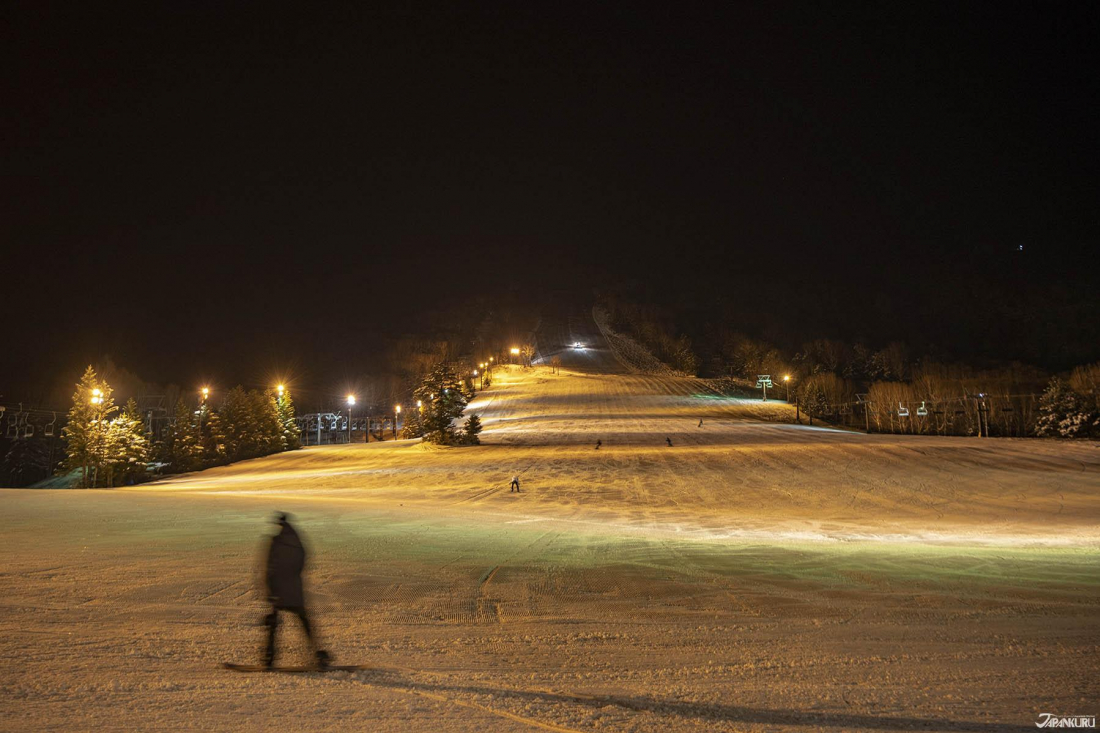 Once the sun sets, that doesn't mean it has to be the end of the day! If you're ready to keep going, or you just relish the romance of night skiing (or snowboarding), it's a fun way to finish out the evening at Shiga Kogen.
(And it gives you a chance to appreciate the night sky filled with stars.)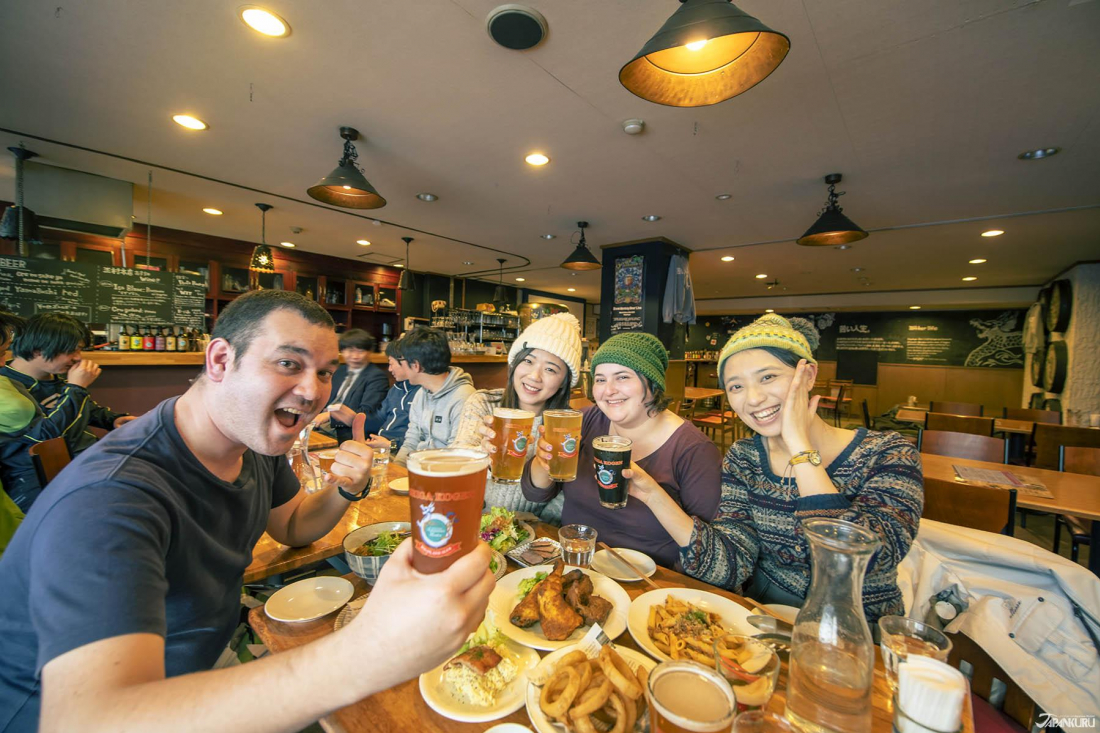 Shiga Kogen is less of a party place and more of a gathering place for winter sports fans, but there are still places to grab a good drink and relax with your travel companions. Pub-goers might enjoy a visit to Teppa Room, which has a variety of local Shiga Kogen beers on tap, and some pretty tasty eats to go with them.
Teppa Room
1163 Hirao, Yamanouchi-machi, Shimotakai-gun
Official Website (jp) / Official Facebook

And last but not least, the onsen (温泉, hot springs) in the area are popular with both humans… and monkeys! That's right, while you might certainly enjoy an hour soaking away in a local bath like Kumanoyu Onsen, one of the most popular sightseeing attractions in the area is actually the onsen-loving snow monkeys at Jigokudani Monkey Park, easily reachable by bus from the ski resort. Watching the little macaques relax in the steaming spring water and lazily groom their fur might be even more relaxing than taking a bath yourself.
Kumanoyu Onsen (熊の湯温泉)
Kumanoyu Hotel, 7148 Hirao, Yamanochi, Shimotakai District, Nagano​
Official Website (en)
Jigokudani Yaen-Koen Monkey Park (地獄谷野猿公苑)
6845 Yamanouchi-machi, Shimotakai-gun, Nagano
Official Website (en)
Planning Your Trip to Shiga Kogen
Access

So, how do you get to this ski resort off in the mountains? Well, thanks to a direct bus from Nagano station, it's pretty easy!
Tokyo Station
⇩
⇒ Hokuriku Shinkansen (Bullet Train) ⇒
⇩
Nagano Station
⇩
⇒ Direct Bus (West Exit Bus Stop #23) ⇒
⇩
Shiga Kogen Ski Resort!
Travelers starting in Tokyo, Nagoya, or Kanazawa have the easiest time getting to Shiga Kogen. One bullet train ride, one bus, and you're there! Travelers coming from places farther west don't have it too bad, though. From Osaka or Kyoto Stations, it just takes one extra trip on the Tokaido Shinkansen, transferring from either Nagoya Station or Tokyo.
Lodgings
Thanks to the impressive size and breadth of the Shiga Kogen Ski Resort area, there are plenty of different places to stay. Which hotel you choose might depend on a few different factors – aside from the obvious matter of price point, choosing a hotel close to the slopes you're interested in skiing on your first day (or most often) might be convenient. For those who like a little nightlife, it might even be worth choosing a hotel near Teppa Room or another bar, so you don't have to worry about when the last free shuttle bus might leave.
Fortunately, a brand new system that will make reserving a room at any of the Shiga Kogen hotels is in the works right now, so before long it should be easier than ever to find the perfect room in at the ski resort!

Hotel Grand Phenix is a popular place to stay for a number of reasons – not only is it right off of a trail, but the striking European-style architecture was designed by European designers and put together with materials shipped over from the continent, and the upscale restaurants inside the hotel draw people staying all over the area.
Hotel Grand Phenix
Okushiga-Kogen, Yamanouchi-machi, Shimotakai, Nagano
Official Website (en)
Hotel Shiga Sunvalley is not only right across the street from a ski run that has easier routes for newer skiers (and some more difficult routes), but they also go all out with traditional Japanese-style rooms and multi-course Japanese meals in the dining room.
Hotel Shiga Sunvalley
7148 Hirao, Yamanochi, Shimotakai District, Nagano
Official Website (jp)
See You Soon, Shiga Kogen!
Ready to slide through powder snow so airy and dry that you can jump in a pile, brush it off, and walk away dry as a bone? Hoping to get a taste of some backcountry skiing in the middle of a magnificent national park? Want to try out winter sports after the sun goes down? Then start checking in with Shiga Kogen on their facebook page to see the latest videos straight from the slopes, and let us know about all your plans for Shiga Kogen (or your experiences there) on the Japankuru twitter, instagram, and facebook!