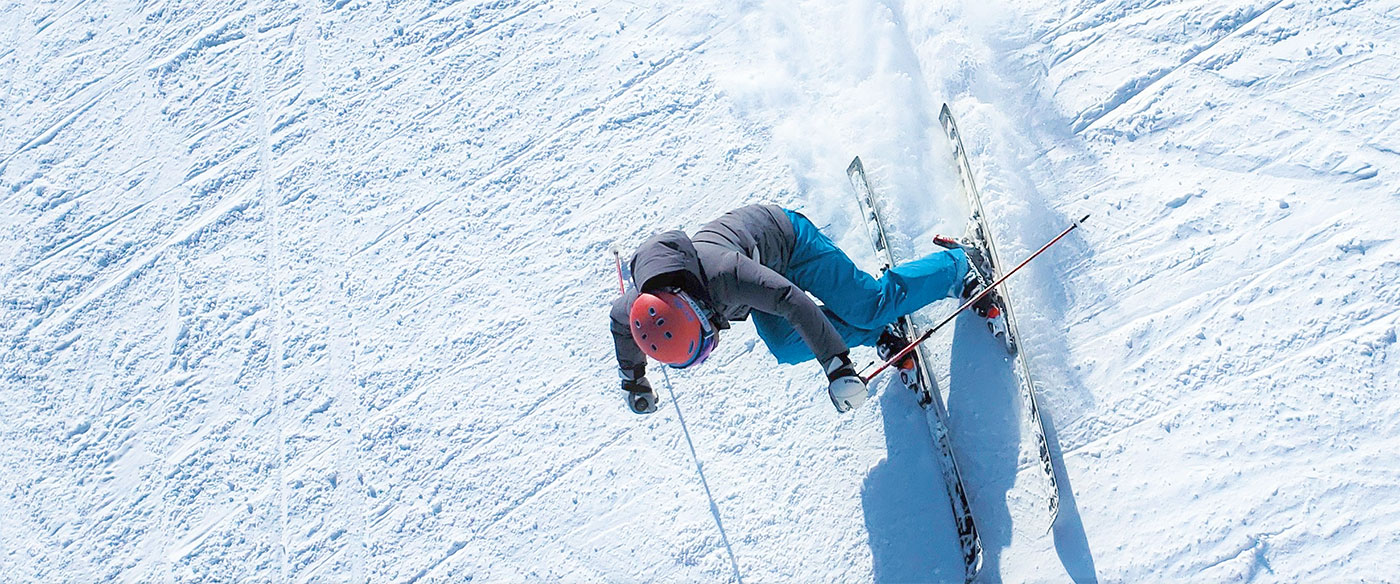 Dynamic exhilaration
The powder snow will be falling in Shiga Kogen, which is surrounded by the rich nature of Joshinetsu Kogen National Park this year again. There are 18 ski resorts of various sizes in the area that has the highest point is at an elevation of 2,307m with a 1,000m difference in elevation. The largest ski area in Japan, boasting an overwhelming sense of scale, will allow you to experience the joy of skiing in all its variety. Enjoy the dynamic exhilaration that can only be found in Shiga Kogen and the panoramic view that spreads out right in front of you.
KIDS PARK
We take care visitors with children as well! There are ski slopes equipped with dedicated slopes for kids and a kids' park that offers kids' lessons.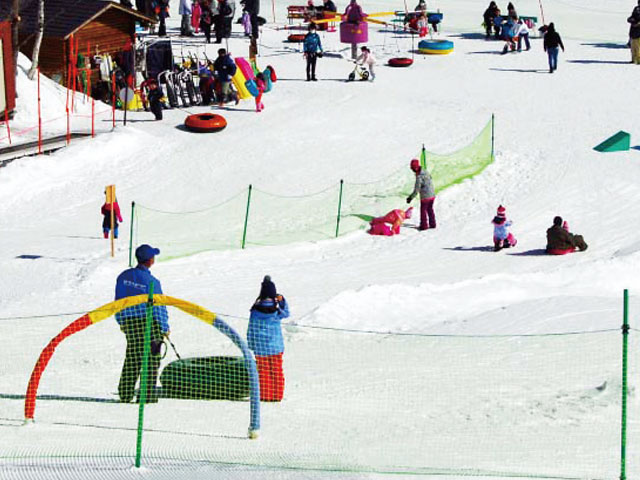 RENTAL SHOP
Each ski resort has a rental store for your convenience.
We are waiting for you with a variety of items of the latest models and more.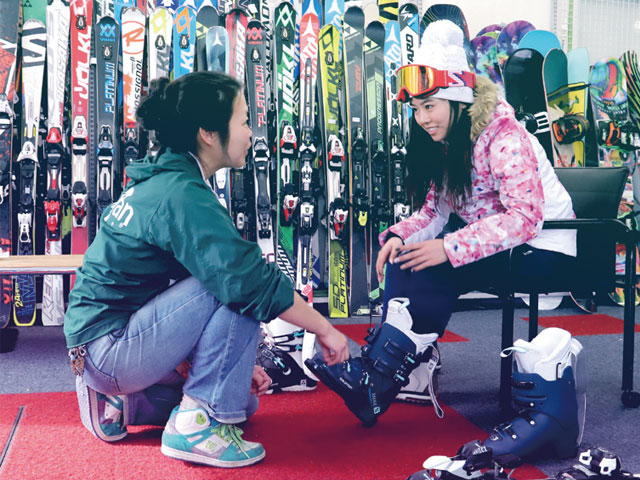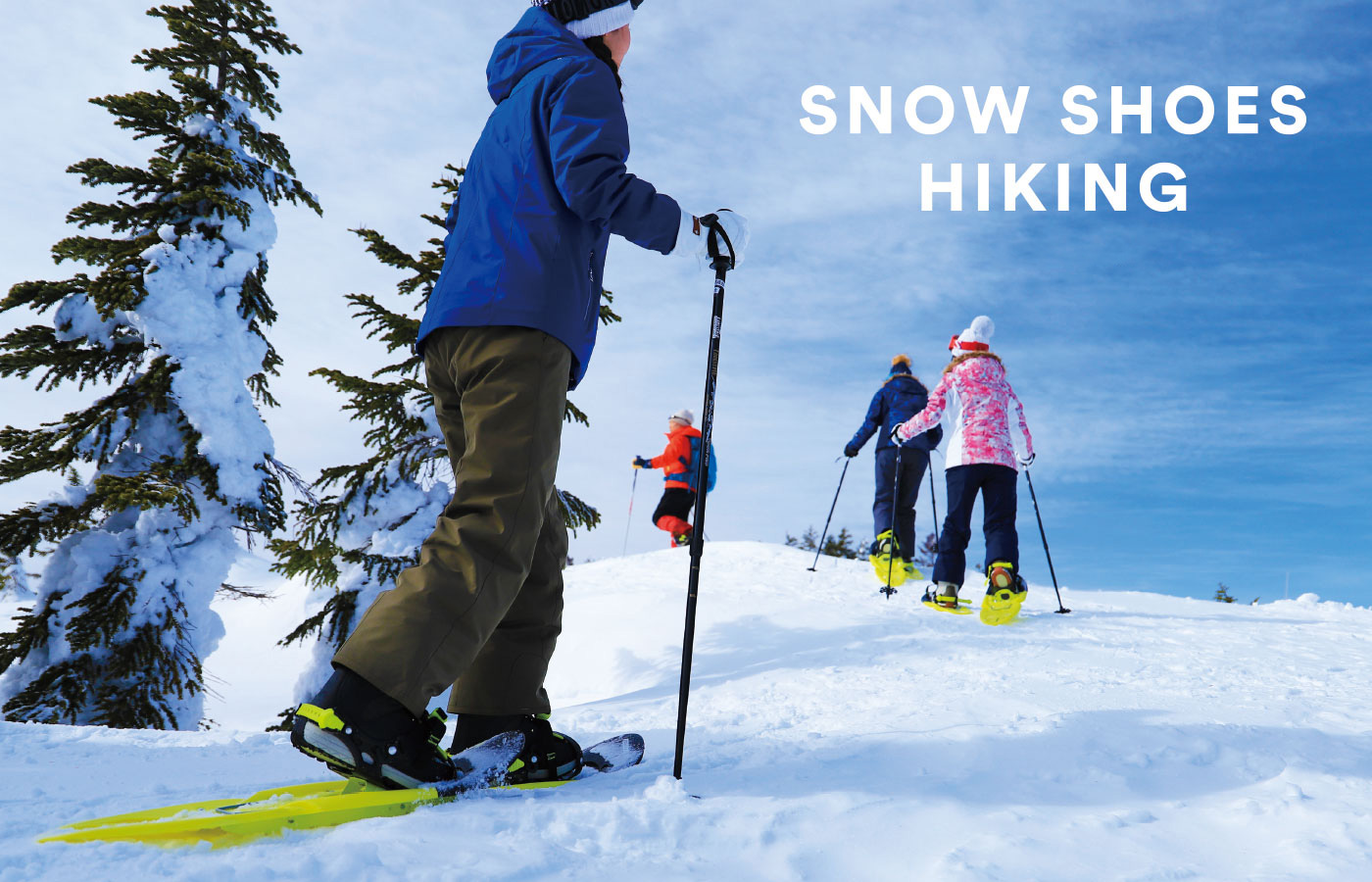 Let's try a new activity!
Would you like to see another side of Shiga Kogen that you can not enjoy when skiing or snowboarding? There are various routes, including a course that even beginners can enjoy walking around the lakes and a course that you can enjoy the panoramic view from the top of the mountain.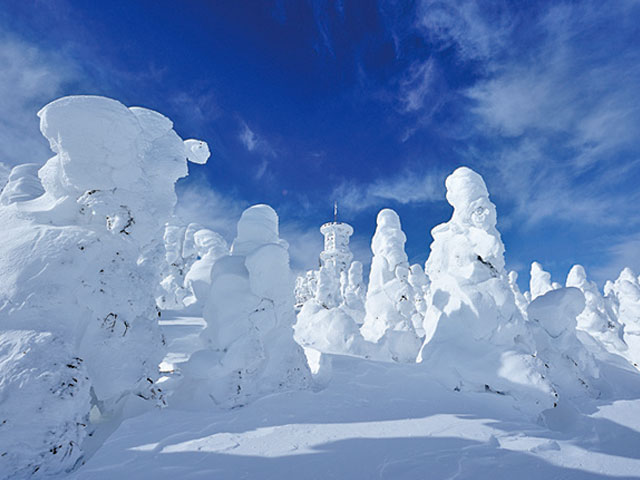 RESTAURANT
Shiga Kogen offers a variety of restaurants, including Japanese, Western, and Chinese.
It's time to take a break and enjoy delicious meals after enjoying Shiga Kogen in winter.
To Restaurant Information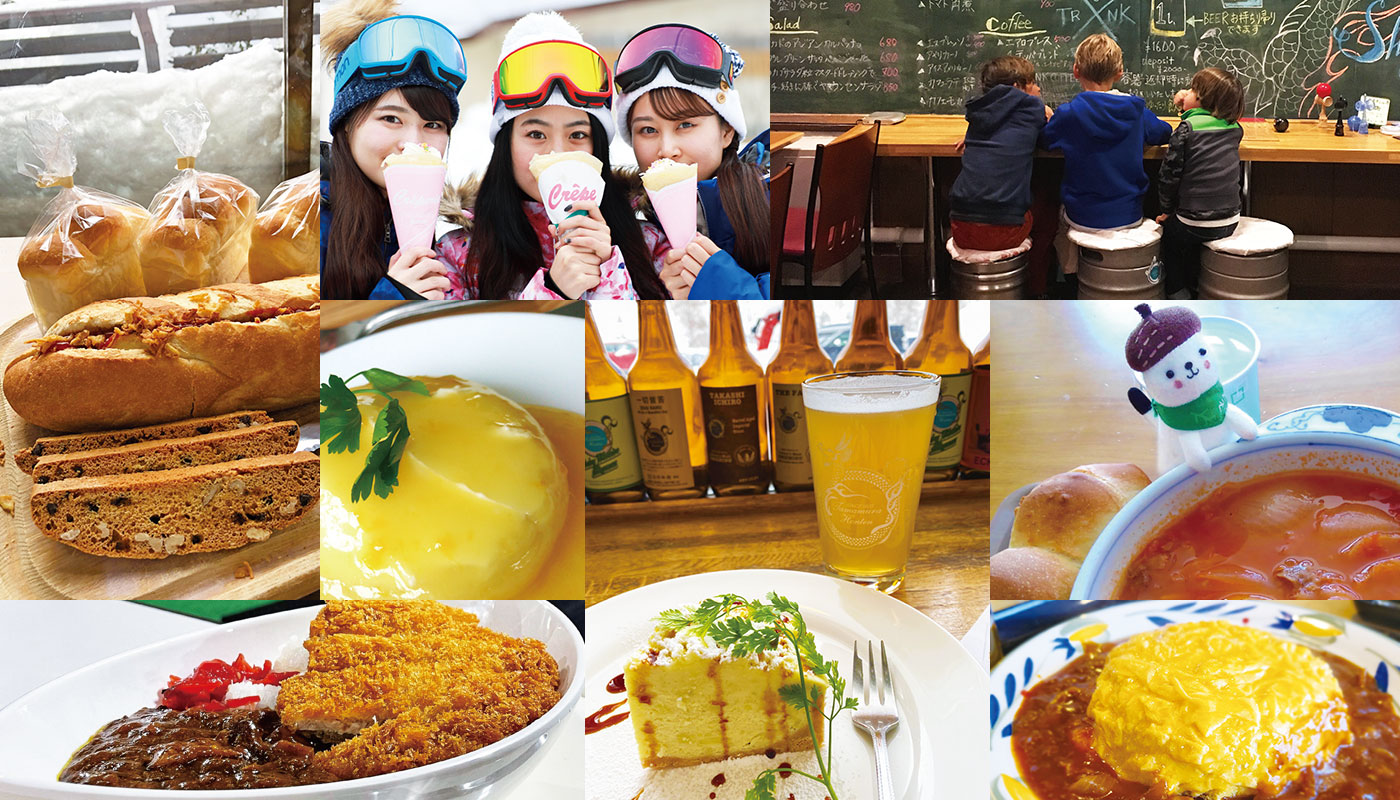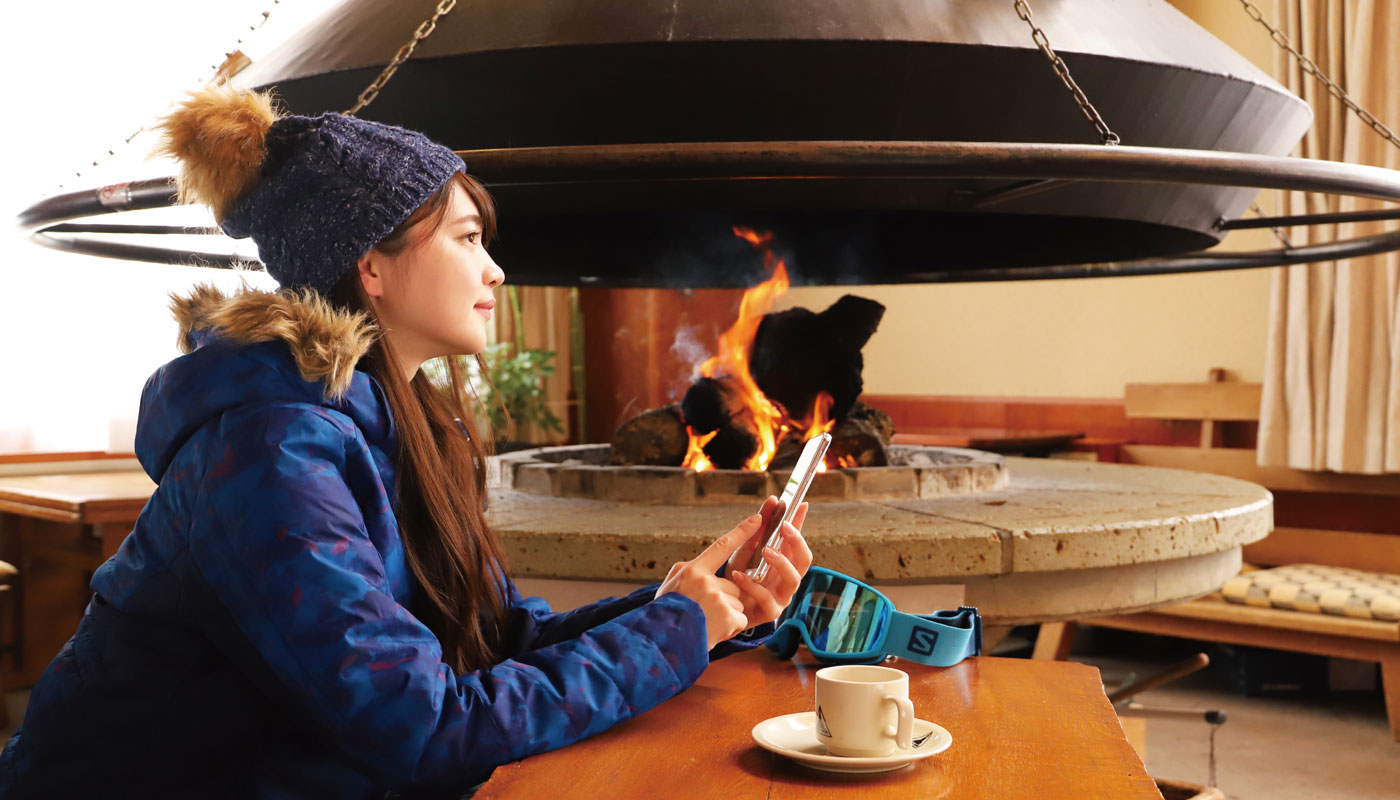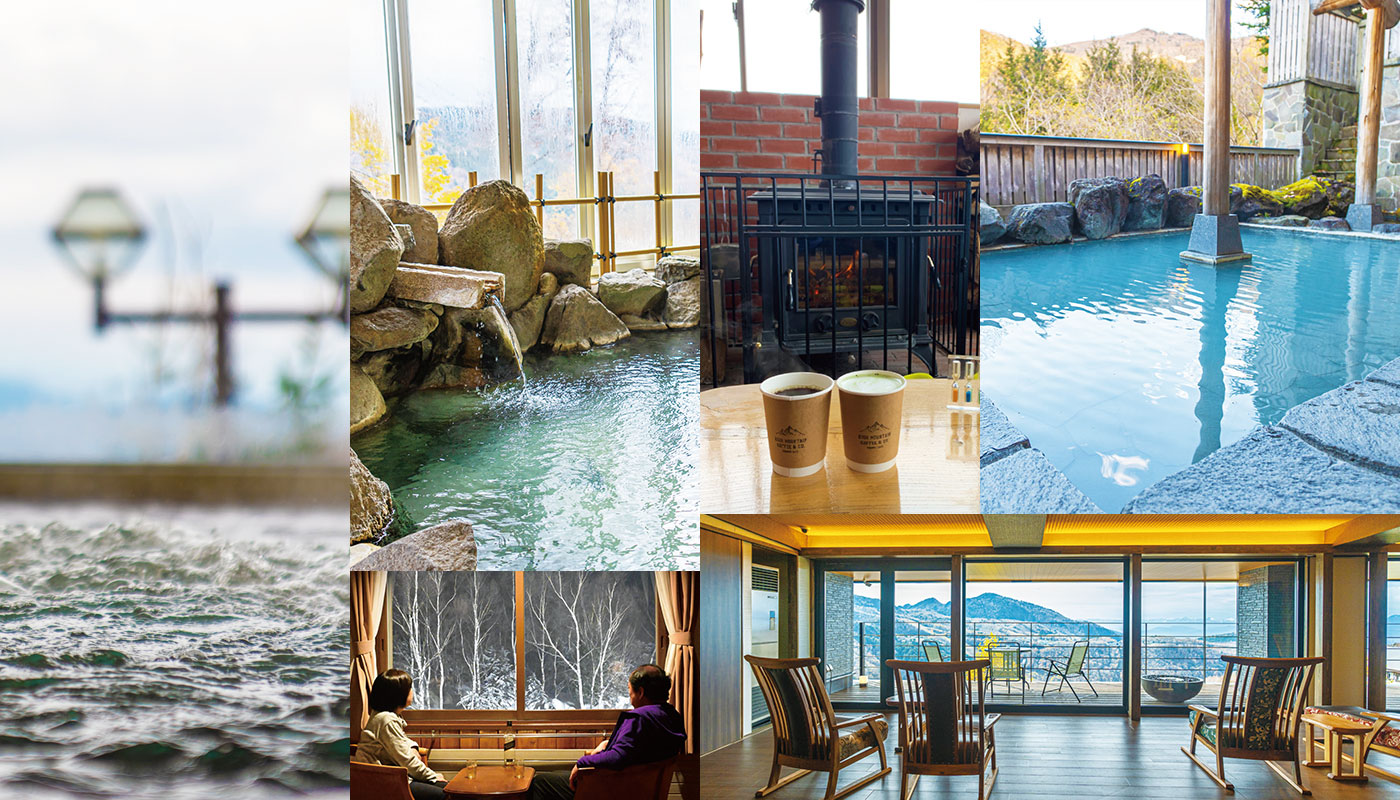 you will find a new Shiga Kogen every time you visit.
The Shiga Kogen has wonderful scenery in each season. In winter, when the air is very clear, the beauty of the scenery is particularly special, and the sight of pure white ice trees and rime with the blue sky is indescribable. Some days are mild, while others are freezing cold, but all of them are part of Shiga Kogen's attraction. We hope you will experience the closeness of the mountains and the breathtaking panoramic views from the top of the mountains, which are usually hard to experience in Japan.
For those who enjoy skiing and snowboarding with staying over, we recommend using the common ticket for all 18 ski resorts so that you can ski the slopes more freely. Recently, snowshoeing tours in the snowfields with a guide and snowmobile tours (snow monster tours) on Yokoteyama are also gaining popularity. After enjoying the snowy mountains, relax with special cuisine, local beer, and hot springs at each lodging facility. Waking up in the fresh air in the morning is also a unique highland experience.
When staying at Shiga Kogen, please check the official website of Shiga Kogen for accommodation information. You can choose the best accommodation from more than 80 hotels, inns, and pensions according to your area, price, and other conditions. There are plenty of accommodation plans for families and groups, as well as for singles and those staying for longer periods of time, such as vacations. We also offer special coupons depending on the time of year.
Each facility is working on measures to prevent COVID-19 infection. Please come to Shiga Kogen with relief. And if possible, please take your time and enjoy the magnificent nature without overloading your schedule.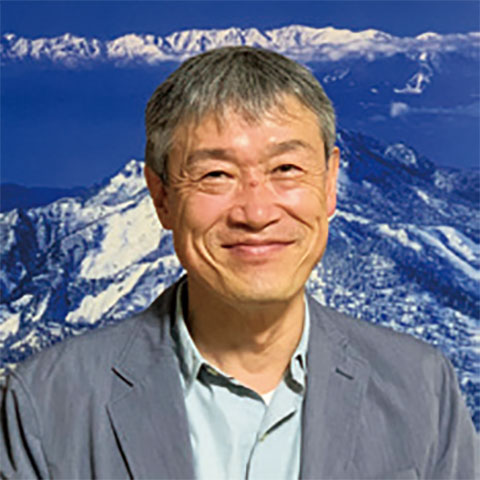 Hot Spring
The more you know about hotsprings, the more you"ll want to try new hotsprings.
A variety of unique natural hot springs

The Shiga Kogen area, with its numerous volcanoes, has long been known as a hot spring resort with abundant hot spring water.
The history of these hot springs had started from the Edo period (1603-1867), which is 170 years ago.
There are no day-trip-only bathing facilities in any of the hot springs, and visitors can drop in at a hotspring of hotels and Ryokan(Japanese-style hotel).
The natural hot springs have efficacy of refreshing you after skiing and warm you from inside of your body.
熊の湯温泉

Kumanoyu Onsen

志賀山温泉

Shigayama Onsen

木戸池温泉

Kidoike Onsen

発哺温泉

Hoppo Onsen

たかまがはら温泉

Takamagahara Onsen

熊の湯ほたる温泉

Kumanoyuhotaru Onsen

幕岩温泉

Makuiwa Onsen
SKI / SNOWBOARD SCHOOL
SAJ and SIA accredited schools
support you to improve your skiing and snowboarding skills.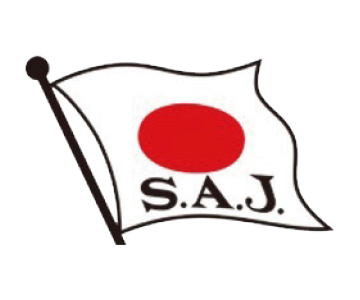 S.A.J
Ski Association of Japan
You can improve your skills with fun through the lessons based on the teaching methods shown by the federation.

At schools accredited by the Ski Association of Japan (SAJ), we provide instruction suited to each individual's personality and objectives under the motto "conveying the joy of skiing and snowboarding.
SAJ-qualified instructors conduct lessons based on the Federation's instructional methods, so you can be sure to receive consistent instruction.
We have a wide range of participants from beginners to experts, but we especially encourage first-time skiers and snowboarders to take lessons.
We hope to safely convey to you the exhilaration and fun of skiing on beautiful snow and the sense of speed that is hard to feel in ordinary life.
There are many ski resorts in Shiga Kogen, and you can choose courses and lifts according to your progress, so you can improve your skill while having fun without getting bored.
We are committed to safety-first lessons by implementing measures to prevent COVID-19 infection, such as limiting the number of groups, preventing droplet infection during instruction, checking the physical condition of instructors, disinfection of contact counter, and so on.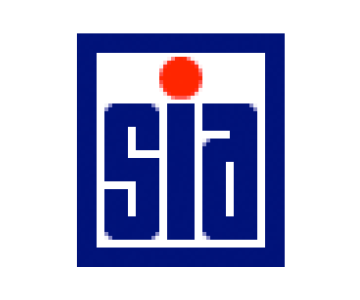 S I A
Professional Ski Instructors Association of Japan
Professional snowsports teachers will give you lessons tailored to you.
The Professional Ski Instructor's Association of Japan (SIA) is the only organization of professional snowsports teachers in Japan that is affiliated with the International Ski Instructors Association (ISIA).
SIA's purpose is to improve techniques and teaching methods, develop and improve equipment, and pursue environmental conservation so that we all, regardless of young and old, men and women, and disabled or not, can enjoy snow sports safely throughout their lives.
There are 18 SIA-accredited ski schools in Shiga Kogen, and each of them have unique instructors.
A wide variety of lesson content is available to meet a wide range of needs, including kids' lessons, international, pole specialties, educational trips, and other snowsports experiences to fit your own snowsports lifestyle.
We adhere to SIA guidelines for COVID-19 infection control to ensure safe lessons. We know you are going through a tough time, but we invite you to come and refresh yourself with us under the best snow quality and vast area that only Shiga Kogen can offer.
About preventing infection
measures of COVID-19
INFORMATION REGARDING COVID-19
Initiatives at each facility
Upon check-in and entry, all guests will be subjected to temperature measurement and identity verification, along with infection prevention measures such as avoiding direct face-to-face contact.
If you have a fever or cold symptoms, we may decline your admittance.
"Three Cs" (avoiding Closed spaces/ Crowded places/ Close-contact settings) measures will be taken by limiting the number of people and time limits on the use of common facilities such as bathrooms and eating and drinking facilities.
Buffet meals will be served individually, served by employees, or may be provided dedicated tongs and cutlery for their exclusive use. Each tables have enough space between each other in accordance with "Three Cs" (avoiding Closed spaces/ Crowded places/ Close-contact settings) measures.
We thoroughly disinfect and ventilate guest rooms, elevators, and other common spaces.
We thoroughly implement industry-specific guidelines for preventing the spread of infection, such as implementing ventilation and disinfection on trains, buses, cabs, etc., and encouraging users to wear masks.
Requests from customers
Before visiting, please conduct a temperature measurement and other health checks, and avoid traveling if you have a fever or symptoms of a cold. Also, please try to use of the Contact-Confirmation Application.
During your trip, please put the "New Travel Etiquette" formulated by the Travel Liaison Committee (in cooperation with the Ministry of Land, Infrastructure, Transport and Tourism and the Japan Tourism Agency) into practice, and try not to go to or use places or facilities where "Three Cs" (Closed spaces/ Crowded places/ Close-contact settings) is generated. Also please avoid speak loudly.
Please cooperate with employee's instructions regarding temperature checks, identification, "Three Cs" (avoiding Closed spaces/ Crowded places/ Close-contact settings) measures and other infection prevention measures.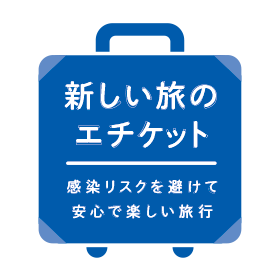 Read more